<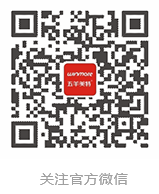 Winmate integrated ceiling systems

Winmate, established in 1995, is a leading enterprise of green building materials. With over two decades development, Winmate High crystal ceilings and GRG products have gained good reputation and respect in markets. Winmate is the largest manufacturerof high crystal ceilings and GRG products in China. Winmate are ceiling products and systems energy saving with excellent

functional performances and simple styles . We have two large scale and modern production bases to ensure capacity and delivery time. Advanced production lines and equipments are imported to guarantee our product quality. All our products are manufactured to ISO, German DLN and 6S management standards. We a sales network of over 20 offices for domestic market. For global market, over 10 distributors cooperating with us. We are now providing 6 categories products, including high crystal gypsum ceiling tiles, GRG products, metal ceilings, T grids, gypsum cornices, light steel channels and ceiling accessories. with our M2C services, we are able to provide all customers faster and better supports. In 2017, Winmate w

as approved as a national high and new technology enterprise by China Govrnment.

Our goal is to become a green development enterprise.
Our mission is to offer green products and systems for sustainable buildings and healthy life.

Winmate green integrated ceiling systems,
especially understand ceilings, are your better choice!

Integrated ceiling tiles with lighting, air diffusers, fire protection,and chilled beams, the system ensures the fit and finish of ceilings.

Clients no longer worry about fixture compatibility for ceiling layouts. Integrated system creates an eco friendly,fashionable,




comfortable and stress free ceiling experience.

1. ceilings, lights, air diffusers, air returns, and chilled beams are all designed in the drawing layout.
2. Coordinated fit and finish, components integrate with standard,
3. no need to research fixture compatibility for your ceiling layout.
4. A wider choice of panel sizes with matched light fixtures, air diffusers, air returns, and chilled beams, accommodating
building module and technical zone to meet any spacing requirements.
5. the systems make the ceilings look organized, simple, elegant, tidy and clean.
6. the available concealed and exposed grid systems are strong, stable, and easy to specify and install.

7. all in one with one-stop services, as always, excellent performance attributes that you look for in a ceiling system.